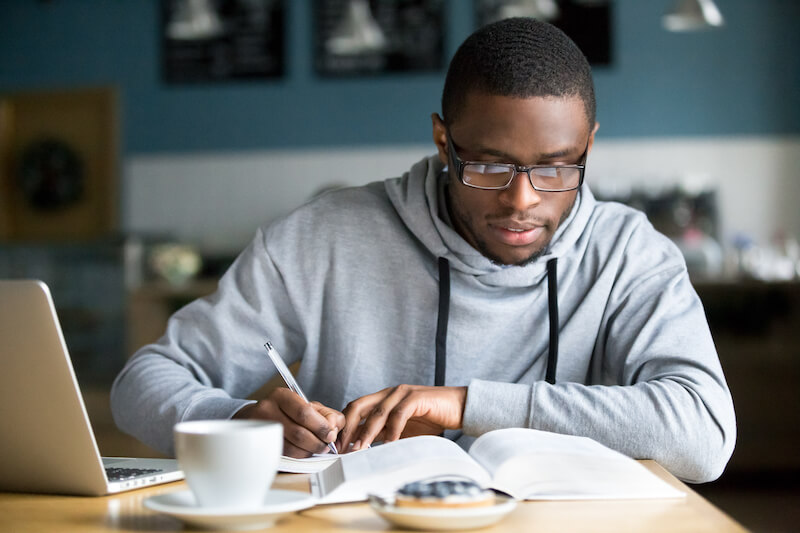 Do you strongly desire to improve the welfare of people, families, and communities? If so, you could be the ideal candidate for a PhD in social work. You can gain the knowledge required to significantly influence people, families, organizations, and communities by earning a PhD in social work. This guide explores vital facts about the PhD in social work program to help you make an informed decision.
What Is a PhD in Social Work?
The most extraordinary academic attainment level in social work is a PhD, or Doctor of Philosophy in social work. However, it is not required for entry or mid-level social work practice. Still, it is crucial for people who want to significantly advance the body of knowledge in the profession and work in positions like director or administrator.
This type of social work degree is typically pursued by those who wish to conduct in-depth research, influence policy, or teach at a university level. While the specific curriculum may vary depending on the institution, a PhD generally involves extensive coursework in social welfare policy, research methodology, and social work theory.
Furthermore, the program usually requires completing a comprehensive examination and a doctoral dissertation based on original research. Depending on your form of study, whether full- or part-time, the time it takes to finish PhD in social work can range from three to five years. Additional extra time may be required for dissertation research and writing.
Social workers' employment is expected to expand 9% faster than the average for all occupations, despite generally excellent career prospects. Therefore, obtaining a PhD could give you an advantage in the employment market. PhD holders may also be qualified for post-doctoral groups and other research opportunities that enhance their reputations and help them establish themselves as authorities in their fields.
Admissions
Admissions into a PhD program in Social Work typically require applicants to possess a master's degree in social work from a Council on Social Work Education (CSWE) accredited college or a related field such as psychology or sociology.
You must also have official transcripts attesting to courses from the undergraduate and graduate levels. Additionally, you must submit your Graduate Record Examination (GRE) results. Most universities favor applicants with a 3.0 undergraduate GPA or above.
You must include written details about your academic and professional experience. This necessitates the submission of a CV, a personal statement, and writing samples. You should also include recommendations from colleagues, professors, or former employers. These materials are used to demonstrate your social work knowledge and experience.
For instance, your personal statement must demonstrate your enthusiasm for the subject matter and explain what motivated you to seek a PhD. Additionally, letters of recommendation from experts in the field will emphasize your unique skills and showcase your academic potential. And research-based projects as well as writing samples, are excellent methods to differentiate yourself from other applicants.
In summary, you will need:
A master's degree, preferably in social work
Official transcripts
Resume showcasing your academic and professional experience
Personal statement
Recommendation letters
Curriculum
The PhD in Social Work curriculum is designed to rigorously prepare social workers for a career contributing to the body of knowledge in the field.
Essential core courses in this program are:
Integrating Public Policy Issues & Outcomes in Social Work Research
This course examines how social work research can inform and influence public policy decisions. It covers the significant components of policy analysis, including problem definition, goal setting, alternative identification, and outcome evaluation. You will learn how to apply the theoretical frameworks developed in this course to evaluate issues related to social welfare, poverty, and other public policy matters.
Quantitative Scientific Methods
This course emphasizes using statistical analysis and empirical processes in developing research projects. You learn to effectively design and implement studies, analyze data, and draw meaningful conclusions applicable to the social work field. The course provides the critical skillset for conducting evidence-based research in social work practice and policy.
Doctoral Teaching Practicum
Social workers who pursue doctoral degrees often can teach at universities. This practicum provides students with tools and resources to teach undergraduate or graduate social work courses. By learning how to effectively develop course curricula, create engaging lesson plans, and employ various teaching techniques, learners will acquire the capability to become effective educators. This is also an invaluable opportunity for students to gain practical experience in the classroom setting.
Survey of Research Methods in Social and Behavioral Science
You will explore an overview of various social and behavioral science research methods. It aims to familiarize learners with both qualitative and quantitative approaches to research. It covers research design, data collection techniques, hypothesis testing, and data interpretation. By the end of this course, students are expected to have a comprehensive understanding of social research methodology, enabling them to formulate practical research questions and choose the appropriate method to answer them.
Graduation Requirements
To graduate with a PhD in Social Work, complete doctoral-level coursework, pass comprehensive examinations, and successfully defend your dissertation. As part of the extensive examination process, you will be examined on your subject knowledge and research skills. This is an important milestone that demonstrates your proficiency level in the field.
Dissertation
Once this requirement is completed, the next step is to defend a dissertation. The dissertation will be based on your original research findings in social work. It should demonstrate your knowledge and competency in the field and provide meaningful contributions to the body of scholarship. To complete this process, you must adhere to the guidelines set by your institution and successfully defend your dissertation during an oral examination.
Upon completing all requirements mentioned in the preceding section, graduates can receive their doctoral degree in social work. This crucial milestone can lead to various career opportunities, such as teaching at universities, conducting research, and contributing to advancing the social work profession.
Post-graduate licensure
In addition, graduates may be eligible for licensure as a Licensed Clinical Social Worker. The requirements vary by state, but many states require that applicants complete a specific number of supervised practice hours to receive their license. This is essential for those wishing to pursue clinical practice as a social worker in certain states.
Who Needs a PhD in Social Work?
Are you in a dilemma trying to decide whether you should pursue a PhD in Social Work? Many factors go into consideration before making this life changing decision.
Passion to teach
With a doctorate in social work, you can become a faculty member at a university and inspire others to make meaningful contributions to society. Also, you can shape the profession by conducting research and teaching courses.
Pursuit of specialization
Earning a PhD also allows you to specialize in specific areas within social work, such as clinical practice, advocacy, policy, or research. This advanced level of qualification can make you a strong candidate for positions in large organizations and nonprofits.
Passion to make a difference
You can become an agent of change by engaging with public policy and using your research to influence social welfare programs and other services. As a Doctor of Social Work, you can also be part of the effort to eradicate poverty, injustice, abuse, and other social issues.
Desire to enhance your earning potential
Many employers recognize the value of a PhD and reward individuals with higher salaries. A doctoral degree in Social Work may be the right fit for those seeking to maximize their earning potential.
Continuing education
Finally, pursuing a PhD in Social Work requires commitment and dedication. It is an opportunity to sharpen your knowledge and advance your skillset, gain valuable experience in research, and learn about the latest trends in the field.
PhD in Social Work Career Options
A PhD in Social Work opens many career opportunities beyond traditional social work roles. These positions allow you to leverage your extensive knowledge, specialized skills, and leadership capabilities in various domains. Some of the typical career paths you can embark on with a PhD in Social Work include:
Nonprofit Executive
Your primary responsibilities may include managing board members, leading fundraising efforts, developing budgets and financial plans, and analyzing the organization's effectiveness.
Executive Director
In this role, you will oversee the operations of a nonprofit organization or social services agency. You may also develop strategies to achieve organizational objectives and goals.
Human Services Director
As a Human Services Director, you will supervise staff, develop, and implement programs to assist families in need and evaluate the effectiveness of services.
Researcher
You may be involved in designing and conducting research studies, collecting data, developing theories, preparing reports and publications, and presenting findings to policymakers.
Clinical Director
As a Clinical Director, you will be tasked with recruiting staff, creating effective policies and procedures, managing budgets, ensuring compliance with regulations, and evaluating program performance.
Senior Social Worker
In this role, you will lead in managing social work teams and developing client services. Advising clients, supervising staff, conducting assessments, and advocating for policy changes are typical duties of Senior Social Workers.
Clinical Social Worker
You may be involved in providing assessment and treatment services to individuals, families, and communities facing mental health issues. Maintaining records, developing treatment plans, and supervising staff are typical responsibilities for this position.
Salary and Job Outlook
The median annual pay for social workers, as reported by the U.S. Bureau of Labor Statistics, was $50,390 in May 2021. The bottom 10% earned less than $36,520, while the top 10% made more than $82,840. Additionally, the sector of employment for social workers affects their pay.
For instance, according to BLS statistics, if you choose to work in local government, you may make an average salary of $61,190 per year. Conversely, those working in ambulatory healthcare services may make up to $58,700 yearly. Apart from schools and hospitals, another possible sector where social workers may earn a median yearly wage of $48,090 is the state government. Additionally, working for an organization that provides individual and family services might earn an average salary of $46,640.
From 2021 through 2031, employment prospects for social workers are anticipated to expand by 9% overall, faster than the average for all occupations. This expansion will be influenced by the aging of the baby boomer generation and the rising demand for healthcare services brought on by population growth. So, during the next ten years, through 2031, anticipate 74,700 new job opportunities in the social work sector annually.
Next Steps
If you decide to pursue a PhD in Social Work, the next step is to find an accredited school and apply. You may also investigate potential funding sources such as scholarships, grants, fellowships, loans, and other forms of financial assistance. Furthermore, check the school's admission requirements and prerequisites before applying since different institutions may have additional requirements. With the proper preparation and dedication, you can make your dreams of earning a doctoral degree in social work come true.
Earning a PhD in Social Work is a way for you to make a lasting impact on society. It is never too late to begin your journey toward achieving excellence. With a doctoral degree, you can use your knowledge and skills for the greater good and create positive changes in countless lives. Good luck on your journey!