How to Become a Forensic Social Worker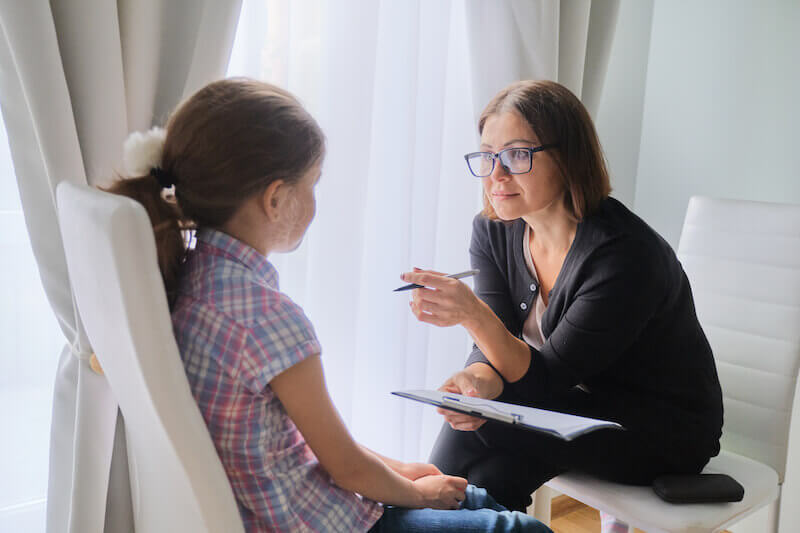 The thought of being at the forefront of justice may be daunting, but with a career in forensic social work, you can help to protect vulnerable populations and provide essential emotional support and guidance to those affected by traumatic events. This highly specialized field requires special education and hands-on experience, making it an advantageous option for passionate professionals seeking to make a difference in their communities.
Whether your interest is criminal law or clinical practice, becoming a forensic social worker comes with unique challenges but also offers invaluable rewards. This article discusses what it takes to become a professional in this exciting profession and explores life as a forensic social worker.
What is a Forensic Social Worker
A forensic social worker is an educated practitioner who bridges the worlds of law and psychology. They focus on offering mental health treatments to victims, criminals, and others in the criminal justice system. They support the court in making decisions regarding inmates' treatment and parole plans, offer social work assistance during criminal trials, step in to stop domestic violence or child abuse, and frequently work with other court personnel like attorneys, judges, probation officers, and police officers.
Therefore, instances involving a forensic social staff frequently call for knowledge of public policy and familiarity with ethical concerns related to the criminal justice system. Professionals in forensic social work must be informed in criminology, courtroom protocol, and legal procedures in addition to being able to offer quality mental health treatments when necessary.
Additionally, forensic social employees are crucial in rehabilitating and treating criminals. When necessary, they offer counseling services and review people to see whether they qualify for parole or other types of criminal justice diversion. Additionally, they could assist young people in moving from court-ordered placements into community-based programs or work on research projects about criminal justice policies or criminal behavior patterns.
Career Outlook
Formal education, practical experience, and a strong sense of justice and understanding are all necessary for success in forensic social work. Due to the complexity of legal systems and a constantly shifting political environment, it might take work. But it may also be extraordinarily gratifying for individuals with the necessary aptitude and dedication.
According to the U.S. Bureau of Statistics, more than 680,000 social workers worked in the United States in 2016. In addition, more than 790,000 social workers will be employed by 2026.
Additionally, the functions and obligations of the social worker differ based on the context and job. They might entail giving advice, instruction, or training to the criminal justice, juvenile justice, and correctional systems. Occasionally suggesting mental health or children's interests, diagnosing, and treating criminal and juvenile justice populations, and acting as an expert witness in court cases.
Additionally, they can carry out responsibilities, including developing policies and programs, advocating, arbitrating, and doing research and analysis in behavioral science. All these responsibilities may be completed with other law enforcement officers or social workers.
Furthermore, forensic social work requires an excellent clinical foundation. Practitioners must possess solid expertise to conduct psychosocial and risk assessments, deliver successful counseling services, and make knowledgeable judgments regarding their client's mental health.
Not to mention that forensic social personnel could find their work exciting and satisfying because of their beneficial impacts on society, particularly at a macro level. One might feel valuable and that they are making a meaningful difference in people's lives by speaking out for underprivileged children and adolescents. Aside from that, people could be moved to act against injustice or get a firsthand look at how the criminal justice system functions.
Salary for Forensic Social Workers
An overview of the various incomes social workers can make around the nation can be found in the U.S. Bureau of Labor Statistics, an excellent resource. For every US state, metro region, and non-metro area, it also gives employment location and salary projections. This makes it simple to compare earnings across locations and provides a realistic picture of what social workers may anticipate making.
According to the U.S. Bureau of Labor Statistics, social workers typically earn an average hourly compensation of $31 or an annual salary of $64,360. The Northeast Oklahoma nonmetropolitan area has the highest hourly mean salary at $39 or an annual mean wage of $81,400. This varies by region of the nation. The metropolitan region with the highest wages is Santa Rosa, where the average hourly income is $43, and the average yearly salary is $88,680.
The data also reveals that various areas have bigger location quotients (the ratio of area concentration to the national average) and higher concentrations of social work occupations. For instance, the Southwest Minnesota nonmetropolitan area had the highest concentration when it came to employment per thousand jobs.
Additionally, according to another U.S. Bureau of Statistics research, the typical annual salary for social workers will be $50,390 as of May 2021. It was mentioned that social workers with different specialties might make between $36,520 and $82,840 annually. Local governments, ambulatory healthcare services, and state governments are among the occupations that pay social workers more. The median annual salary for social workers in these sectors is $61,190, followed by $58,700, and then $48,090. The typical yearly salary for other specialist social worker jobs, such as child or mental health social workers, is about $49,000. The lowest 10% of earners make less than $36,000 yearly, while the richest 10% make more than $82,000.
In general, the compensation for social work is greatly influenced by the specialization, sector, and amount of experience. However, a median yearly salary of $50,390 offers an acceptable social work remuneration benchmark.
Therefore, a potential social worker must know the salary you might expect in various locations based on your credentials. By understanding these statistics, you may make educated judgments about your social work career and where to search for a job.
How to Become a Forensic Social Worker
Forensic social work is a demanding job that requires a great deal of knowledge and training, along with excellent communication and problem-solving skills. Consequently, you can become a forensic social employee by following seven steps:
1. Bachelor's Degree
Obtain a bachelor's degree in social work (BSW) from an accredited program. A bachelor's degree in a related field, such as psychology or criminal justice, may also be beneficial.
2. MSW Degree
Enroll in a Master of Social Work (MSW) program with a concentration in forensic or criminal justice social work if offered or take courses that build the knowledge and skills needed to practice in this area. This could include classes on substance abuse, person-in-environment, cognitive behavioral therapy, care coordination for people without housing, and trauma therapy.
3. Internships
Secure field internships in a criminal justice or forensic setting. This may include correctional facilities, state hospitals, or client services organizations such as rape crisis centers. Also, you can look for internships in research or program development related to forensic or criminal justice social work.
4. Volunteer Work
Gain experience through volunteer work that enables them to develop relevant skills and work with people involved in the criminal justice system. Picking up experience in this area also helps build contacts within the industry.
5. Mentors
Build relationships with professionals in the field and seek out mentors who can help guide you through your journey to becoming a forensic social staff. Besides, mentorship can help you develop a deeper understanding of the profession and provide invaluable advice on how to succeed best.
6. Licensure
To become forensic social personnel, you must meet your state's licensing requirements and be registered with a professional association such as The National Association of Social Workers or the American Board of Forensic Social Work.
Thus, you must earn your social worker license by passing the required licensing exams and fulfilling any additional requirements. This will vary from state to state. The Association of Social Work Boards (ASWB) examination is the most accepted for licensure.
7. Obtain Employment
Finally, it's time to look for job postings in organizations that work with the criminal justice system, such as juvenile detention centers, probation offices, or police departments. Private practices, hospitals, or substance abuse treatment centers may also employ forensic social staff.
Day in the Life
A typical day of a forensic social work employee may involve the following tasks.
1. Assessing Clients
You could assess clients and conduct interviews to gather information about their background, current situation, mental health, behavior and other risk factors. This is important to determine if the client needs additional services or treatment plan interventions.
2. Developing Treatment Plans
Based on your assessment and findings, you will develop appropriate treatment plans for each client and ensure that all services are provided as outlined in the plan. This may include referring them to community resources such as housing or job training programs.
3. Monitoring Progress
You must also monitor each client's progress and ensure they receive the most appropriate treatments or services. This includes conducting follow-up visits and meetings with court personnel, psychiatrists, probation officers, and other involved parties.
4. Court Appearances
Depending on your setting, you may be required to appear in court to discuss cases as an expert witness or provide additional information about clients for sentencing hearings or treatment recommendations. This could involve testifying about a client's risk level, mental health status, or any relevant information about their case. Additionally, forensic social staff may occasionally participate in parole board hearings or offer rehabilitation plans for criminal offenders.
Licensure, Certifications and Continuing Education
To become a full-fledged, licensed forensic social worker, you must first earn your bachelor's degree in social work (BSW) from an accredited program. After that, it is recommended that you complete a master's degree in social work (MSW) with a concentration in forensic or criminal justice social work.
Once you have completed your MSW and obtained the required field internships and volunteer work, you can take the licensing exam administered by the Association of Social Work Boards (ASWB). Upon passing this exam, you will be eligible to receive your state licenses as a clinical social worker.
It is also essential to stay up to date on best practices, continuously learn new skills, and be aware of the latest developments or regulations in forensic social work. This includes taking continuing education courses, attending conferences, and networking with other professionals in the field. Additionally, professional organizations such as the American Association of Forensic Social Workers (AAFSW) offer workshops and certification programs that can help you stay on top of the ever-changing landscape of forensic social work.
Job Outlook and Potential
According to the U.S. Bureau of Labor Statistics, employment of social workers, including forensic social workers, is anticipated to increase by 9% between 2021 and 2031. Over the next ten years, social workers may expect an average of 74,700 job vacancies annually due to this more significant increase than the national average for all occupations.
Experts need to deal with people who have interacted with the legal system to assist them in finding long-term solutions to their issues. This is a driving force behind the hiring of forensic social workers.
There are still job openings in many industries, including research facilities, hospitals, governmental organizations, private clinics, jails, and prisons. As a result, persons interested in a career in forensic social work should be able to find chances to have an influence.
In addition, those in the field can often expect better job prospects with experience and advanced degrees. As such, those entering this field may have great potential for rewarding careers.
Getting Started
Ultimately, being a forensic social worker is a rewarding and fulfilling profession that requires patience, resilience, creativity, and an ability to think outside the box to serve clients best. With the right educational background and experience, you can be part of this growing field and positively impact people's lives.
If you are interested in becoming a forensic social worker, your first step is education. Inquire with a few schools to see which is the best fit.