A Complete Guide to a Bachelor's in Social Work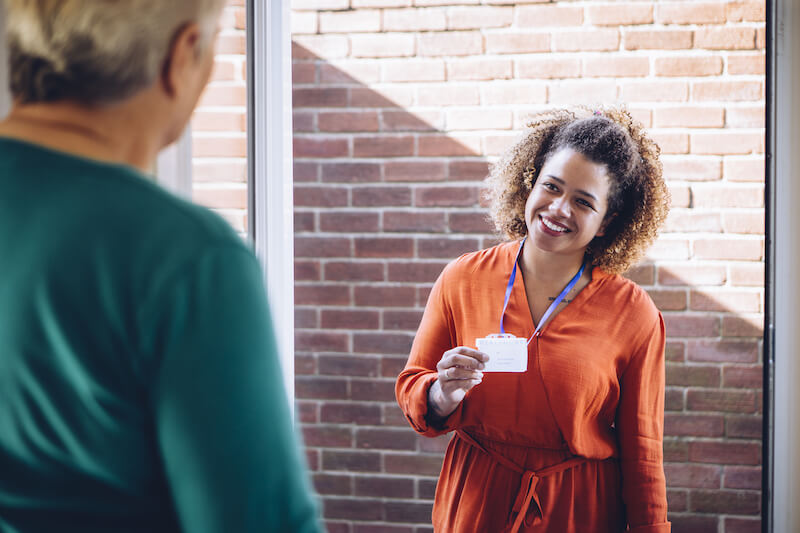 Are you considering a career in social work and looking to learn more about earning a bachelor's degree in social work (BSW)? This comprehensive guide will explore the essential topics related to completing your BSW program from an accredited school. Plus, pursuing a BSW degree can open the door to many opportunities.
While it may seem intimidating to jump into a completely new profession, this comprehensive article will make the journey more straightforward as it discusses the must-know information about bachelor's in social work degrees to give you the best chance at success. So, if you're ready to learn more about becoming a professional in social work, it's time to get started.
What Is a BSW Degree?
A BSW program is a four-year undergraduate program designed to prepare professional social workers working with individuals, families, groups, and communities to promote social justice and human rights. A BSW degree is the first step in becoming a licensed social worker in any state or country.
Credits
This degree typically requires the completion of at least 120 credits for graduation and usually takes around four or five years when completed full-time. Also, the cost of a Bachelor's in Social Work degree will depend mainly on the type and location of the institution where it is earned from. According to the National Center for Education Statistics, tuition and fees average $9,400 at a public four-year institution. On the other hand, for a private four-year institution, the total cost averages $37,600.
Coursework
When looking into a BSW degree program, potential students should be aware of the coursework topics that are included in the curriculum. These topics typically include diversity or multicultural social work, child welfare, social work policy, research methods, and human behavior and communications. Students may also be required to complete a supervised internship lasting at least 400 hours.
Skills
Furthermore, a BSW program focuses on developing the knowledge and skills necessary for working with people from various backgrounds, including those who have experienced discrimination or oppression. Students are taught how to assess the psychological needs of individuals in multiple settings while adhering to professional standards outlined by the National Association of Social Workers (NASW). They also learn how to apply theories and principles of social work practice, develop research-based interventions, and collaborate with other human services professionals to ensure successful outcomes.
Advanced degrees
In addition, once you complete your BSW, you may be qualified to pursue advanced degrees, including a master's of social work, to specialize in certain areas, such as clinical, mental health, gerontology, substance abuse, or school social work. Getting an advanced degree will allow you to take on more complex responsibilities in the field and may even open up opportunities for leadership positions.
Who Needs a Bachelor's in Social Work?
It is not uncommon to wonder whether pursuing a bachelor's degree in social work is the right path to take. After all, a bachelor's degree in social work is a big commitment that comes with an investment of both time and money. Taking the plunge into such an educational journey requires severe consideration and introspection. Fortunately, there are many ways to know if you need to pursue a BSW.
1. You want to help others in disadvantaged situations
The list can be endless of reasons why you might need a BSW. Still, the main takeaway is that if you are drawn to utilizing your skills, knowledge, and resources to help those in disadvantaged situations, you should seriously consider pursuing a Bachelor's in Social Work.
2. You like advocating and supporting people
For instance, working as a social worker also requires a commitment to advocating for clients. If you find yourself naturally drawn to advocating and supporting those within disadvantaged populations, a BSW can provide the resources needed to make this possible.
3. You are interested in providing resources like counseling
Also, the rising cost of living and stagnant wages have made making ends meet difficult for many people. As a result, mental health deterioration and substance abuse have become rampant in communities that lack access to adequate resources and education. Suppose you want to help these individuals by providing resources like counseling, job training, housing assistance, or life skills classes. In that case, a BSW can provide the necessary knowledge to make this possible.
Additionally, about one in four children is predicted to endure abuse or neglect during their upbringing. A BSW can prepare you to work directly with these children and their families, providing the necessary guidance and support to give them a chance at a better life.
In the US, divorce rates are rising, and the number of single-parent households is increasing. Single parents often need help to understand better how to adjust their parenting style to accommodate the unique needs of their children post-divorce. A BSW can provide professionals with the skills necessary to counsel these families and individuals, helping them face the challenges of family restructuring.
You have a desire for professional advancement and fulfillment
Finally, a desire for professional advancement and self-fulfillment are great reasons to pursue a BSW. Not only does it provide an opportunity for personal growth and development, but it also creates more job opportunities in the social work field. With the proper training and education, you can progress quickly through social work professions, opening a world of possibilities that may have seemed out of reach.
Do I Need a BSW Degree to Earn an MSW?
Are you considering earning a Master of Social Work (MSW) degree but have questions about the educational path necessary to make that happen? Understanding whether you must have a BSW degree before applying for an MSW program can be confusing. With so many education options available, knowing which one is best to kick-start and advance your career as a social worker is essential.
It's not a must-have requirement to have a Bachelor's in Social Work degree to apply for an MSW program. Suppose you have related alternative bachelor's degrees, such as a Bachelor of Arts in Psychology, Bachelor of Arts in Sociology, or Bachelor of Science in Health and Human Services. In that case, you can apply for an MSW program directly and still take advantage of the knowledge gained from your undergraduate studies.
Moreover, some universities offer a combined BA/MSW program that allows you to earn both degrees simultaneously, significantly reducing the time and money you need to invest in your education. However, there may be some exceptions depending on the educational institution you choose to graduate from.
This is because specific MSW programs may require that you must already have a BSW degree from a Council on Social Work Education (CSWE) accredited institution to be eligible for admission. These are called Advanced Standing MSW Programs, and while they do let you finish your MSW program more quickly, you must hold a BSW for entry.
How to Find the Right BSW Program
Finding the right BSW program can be daunting, especially with many options. The following is a discussion of the primary factors to consider when deciding on the best BSW degree.
BSW programs are designed to prepare students for various roles in the social work field, such as clinical social workers, counselors, case managers, and community organizers. Knowing which type of role you ultimately want to pursue will help narrow down the list of potential BSW programs.
Accreditation
Accreditation is essential for BSW programs because it ensures students receive the highest education and training. It also can determine whether credits are transferable if a student chooses to attend a different school. Research the accreditation status of any potential Bachelor's in Social Work programs you are considering to ensure their credits will be accepted by other institutions. Moreover, an institution's accreditation status may also affect your licensing eligibility status in most states.
Instruction methods
In addition, find out what types of teaching methods are used. BSW programs may offer instruction in various formats, such as online, in-person classes, and fieldwork. Depending on your personal preference, lifestyle, and career goals, you will want to determine which program best suits your needs. For example, an online program might be a better option if you need help to attend classes due to time or location constraints. On the other hand, if you prefer face-to-face instruction, an in-person program would be more suitable.
Faculty and staff
Furthermore, research the faculty and staff of any potential BSW programs. A great program should have experienced faculty members specializing in relevant areas such as social work, counseling, and psychology. Additionally, many programs offer internships or practicums that provide students with real-world experience. This type of hands-on learning is precious and worth considering when selecting the right BSW program.
Cost
It's also important to consider the cost of each Bachelor's in Social Work program before deciding. While some schools offer scholarships or financial aid, other programs may be more expensive. Most importantly, ensure that the cost of attending a specific program will not distract you from focusing on your studies and that you can afford to complete the program successfully.
Academic and career support
Finally, look for programs that offer additional support services such as career counseling, tutoring, and library resources. It's essential to have access to these services while you are in school because they can help ensure you get the most out of your education.
Salary and Job Outlook
With an accredited BSW program, graduates are well-prepared to seek employment as counselors, caseworkers, or other professionals providing social services within public and private agencies. However, before deciding if this educational path is right for you, it's also essential to understand expected salaries after graduation and the job outlooks for these career choices.
The median incomes for several social and human service jobs are provided by the U.S. Bureau of Labor Statistics (BLS). The BLS found that in 2021 the median annual salary for social work bachelor's degree holders was $50,390.
According to the BLS, the median pay for social workers in all other specialties was $61,190, while the median wage for healthcare social workers was predicted to be $60,840. The projected median salary for persons working in professions connected to mental health and substance use was $49,130 per year.
In addition, the nature of the work sector significantly impacts pay expectations. According to the BLS, social workers employed by local government, excluding those in education and hospitals, made an astounding $61,190 per year, while those working for ambulatory healthcare services earned $58,700.
The BLS projected median salary for social workers employed by state governments who schools or hospitals did not employ was $48,090 per year. Additionally, the typical annual wage for people working in individual and family services was only $46,640 in 2021.
Career outlook
Additionally, the BLS forecasts that between 2021 and 2031, the number of social workers will rise by 9%, which is quicker than the average for every other profession. Sixty-four thousand new jobs will be created during this anticipated job growth period.
Also, you can enjoy an added advantage when looking for a job if you have earned certifications in the social work field. This is because it shows employers that you are committed to advancing your education and staying up to date on the latest trends within social work. Consequently, you can command a higher salary for your services.
Next Steps
Ultimately, a Bachelor's in Social Work (BSW) degree is an excellent choice for individuals interested in assisting and supporting people living with various social issues. While there are many factors to consider when choosing the right BSW program, the possibility of an excellent starting salary and potential job growth make this an attractive career path.
Before deciding which program to attend, research the school's accreditation status, teaching methods, faculty and staff, cost of attendance, and additional support services provided. Your due diligence should ensure you find the best BSW program. Good luck!